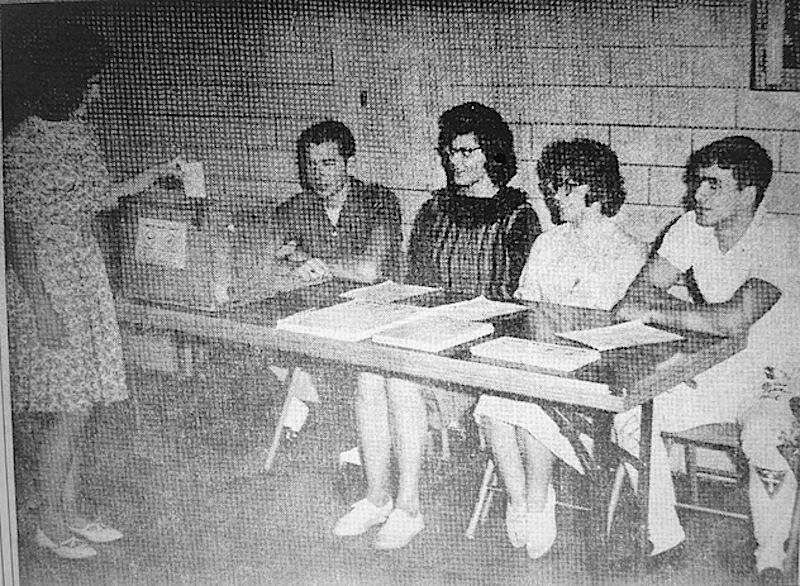 Tyner High School voters for Goldwater edge out Johnson supporters 70 to 63. The eighth graders picked the President,
though, 36 to 6. Thursday's mock election was supervised by the student council. Shown voting here is Melody
Calvert with the "election board" of Jim Smith, Linda Warren, Gloria Replogle and Lee Zumbaugh, council president.