Things change! Last time I was in Tyner, this street didn't look nearly as nice as this. Lots of the old Maple trees were gone. Our house was straight ahead. Reese's on the left; distant right was Palmer Thompson's house and on the right is Ray Jacobson's garage.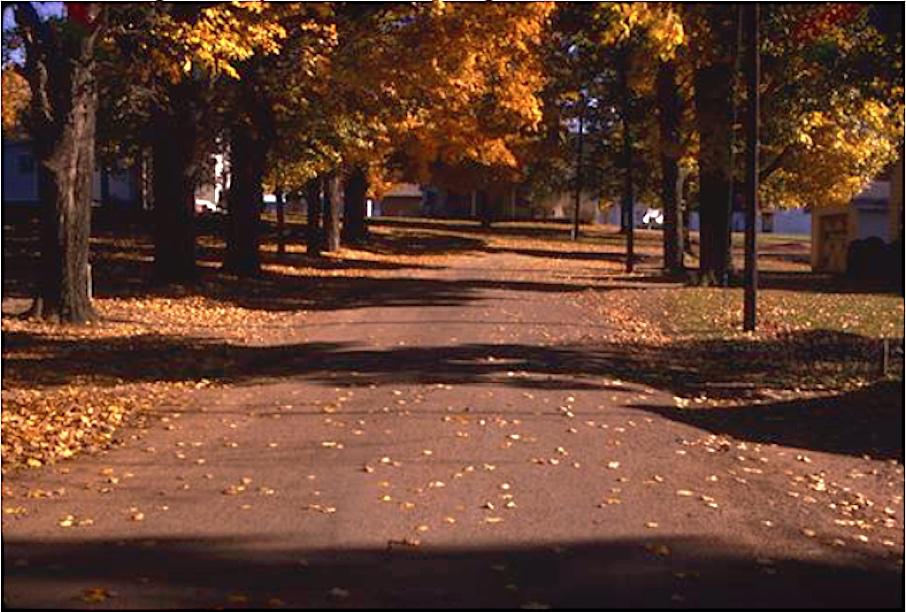 Kirk A. Gaw
Lovely street scene.
Marjorie Ecker
Tyner does not look nice anymore.
Cathy Williams
Yes all of our trees are gone. I live in the Shank's barbershop house.
Ann Lynn LeHue
It used to be a pretty little village. Have wonderful memories of well kept homes and small business. So sad so many residents don't seem to take pride in their homes anymore.😕 My grandmother used to say "you don't need to live in a mansion but if you care enough to mow your lawn, get rid of the junk and pull a few weeds you can be proud of your efforts and make those around you proud of where they live." I could probably count those who care and make an effort there on one hand.😕
Gail Kaser
How true you our Tegarden is
Cynthia Cole Merton
So sad all the trees are gone.
Kathy Hagenbush Kern
I sure do miss that street and the people who lived there. Lots of great memories.
Cathy Williams
Kathy Hagenbush Kern me too