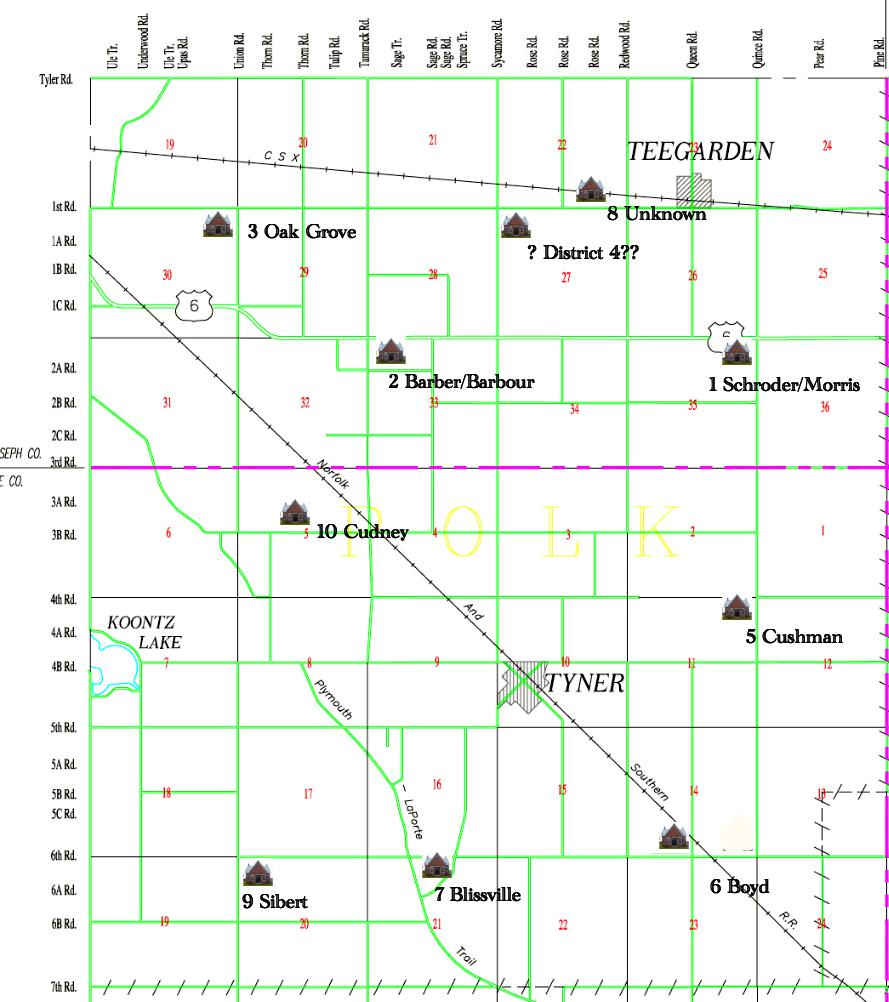 Tyner School appears at east side of French Street and south of Walnut Street.
Teegarden School appears on town plat of 1908 on Lot 7 at
corner of North and West Streets.
Additional names on a list of schools for Polk Township in 1895:
Burch - Shiloh - Harris - these locations are unknown.
Miller - on 1872 map only a school appears on the east side of the Plymouth/Laporte
Trail on the A. Miller farm. Could this be the Miller School??